Our Parish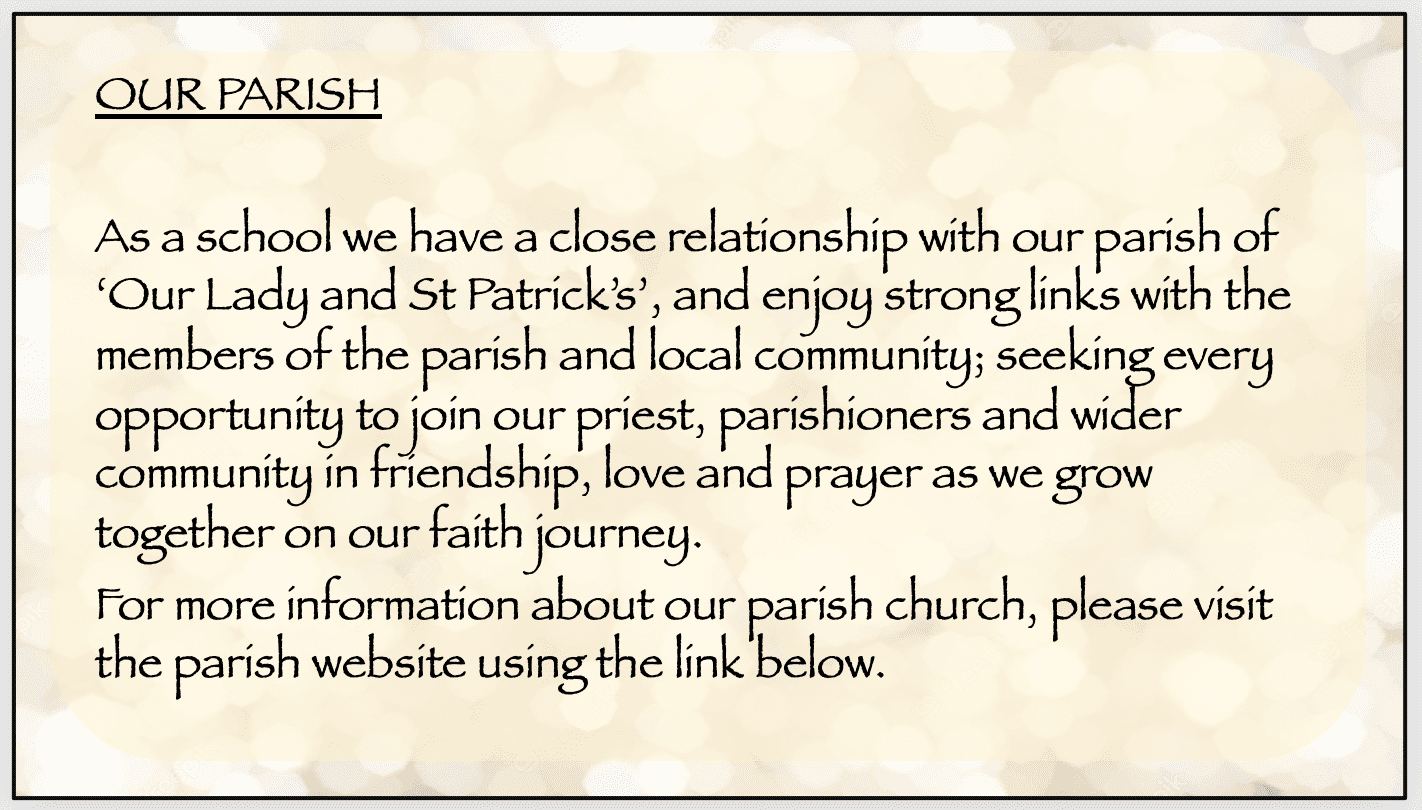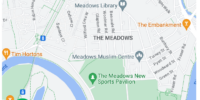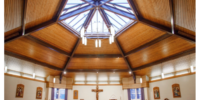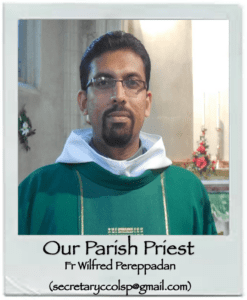 We work closely with our parish, see some of our recent events below.
Learn all about Father Wilfred here, in an interview led and written by our school captains Ruby and Isaac.
Why did you become a priest?
I became a priest because the life of the priest involves serving others in admiration and being a part of the family of God. I never thought I would become a priest.  I had always admired them since I was a child.
What part of your job enlightens you and keeps you going in this noble profession?
I really enjoy being with people…lots of people who show me the real way to live a life. I also like being with the sick, comforting them and serving them the body and the blood of Christ.
Who is your favourite player out of Messi and Ronaldo?
They are both sensational players but my personal preferred player is Ronaldo.
What is your favourite liturgical season?
Lent is my favourite liturgical season because it is a great time for reflection and I like the colour purple.
Can you tell us about someone who inspires you?
Father Damien inspires me.  He was a priest who was known for helping people with leprosy(opens in new tab)  on the island of Molokai(opens in new tab)  in Hawaii(opens in new tab) .  The King of Hawaii, made the people who had leprosy live in a colony away from other people. Father Damien went to help the sick people and gave them hope. Father Damien also died from leprosy, but what he did helped many people.
What is your favourite video game?
I liked all of the old games such as Mario and the game on the old Nokia phones – the 'eat the apple with the snake' game! Sadly,  I do not have the time to play games any more.
Do you support a football team?  If so, what is it?
I support Chelsea!  Ever since I was a kid you could only watch the big teams and that is why and when I fell in love with Chelsea Football Club.
Who is your favourite player?
My favourite would have to be Ngolo Kante and Didier Drogba as they are Chelsea's pride keeping them going .Didier scored the champions league winner!
What are your favourite sports?
My hobbies are Cricket and Football.  I love cricket!
Parish newsletters are sent weekly to parents via email – Please ensure the school office have your email address. A hardcopy of the letter can also be accessed from the school office.
If you would like to download a copy of the newsletter, please do so using the following link