Safeguarding
Safeguarding our children and families is our number one priority at St Patrick's
If you have a concern please speak to one of the Safeguarding Team Designated Safeguarding Leads.
During school closure you can contact a designated safeguarding lead teacher on the following number 0115 8550557. This will be passed onto the DSLs at Saint Patrick's. Please ONLY use this number to report a safeguarding concern or you can email us at admin@st-patricks.nottingham.sch.uk, t.lane@st-patricks.nottingham.sch.uk,  h.lane@st-patricks.nottingham.sch.uk and m.moody@st-patricks.nottingham.sch.uk please include ALL of these emails in case any of the safeguarding team are ill and mark your subject as safeguarding.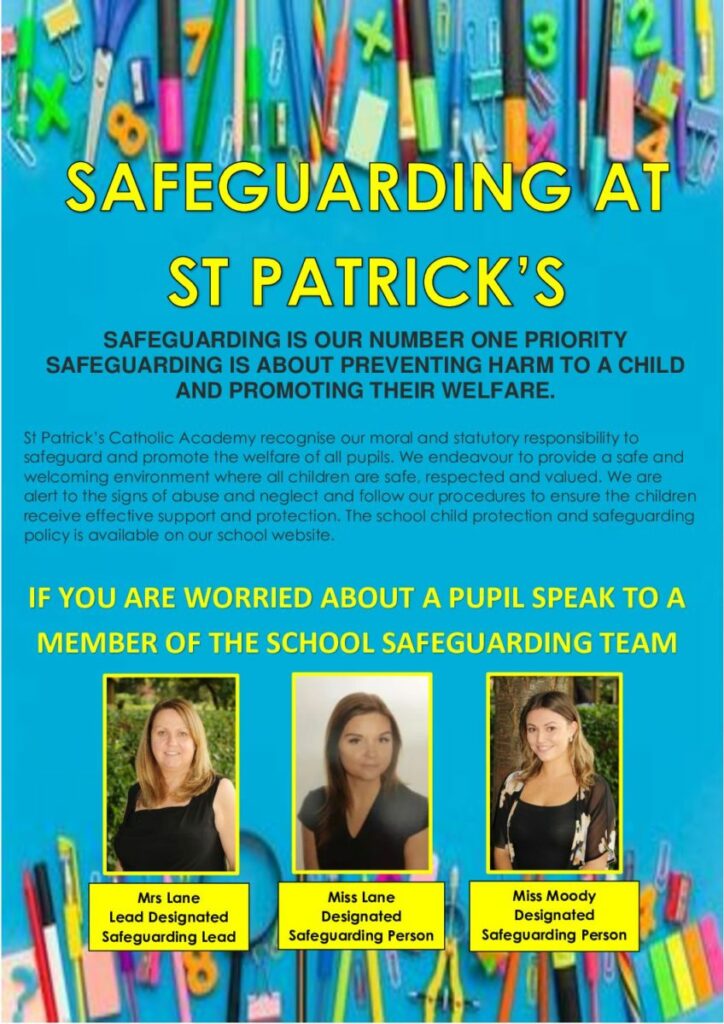 Our School's Safeguarding governor is Therese Whitehall if you would like to contact her please email school via Admin@st-patricks.notitngham.sch.uk marked with FAO Safeguarding Governor.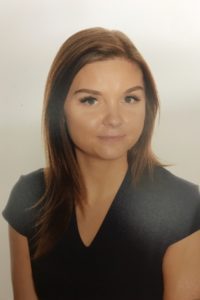 Our designated Teacher for Children Looked After (CLA) or Children previously looked after is Miss Lane. If a child is in care of the local authority or has been in the past Miss Lane will be able to offer help and support. Please contact Miss Lane via the office if you would like to discuss anything.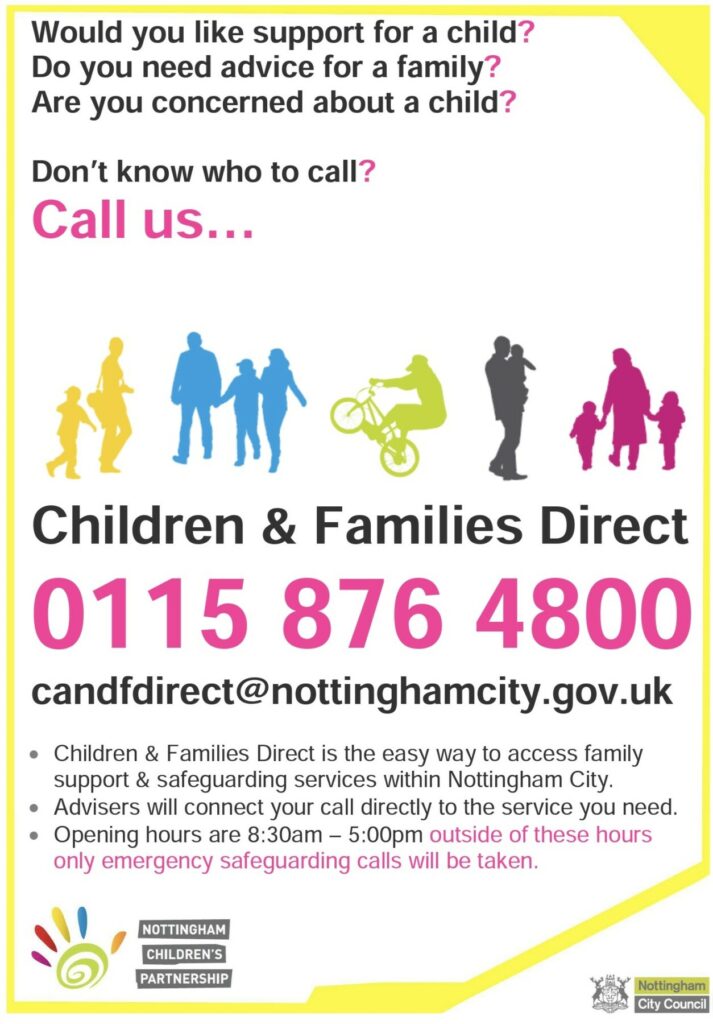 If you need help, Children and Families Direct are here to help. Please contact them if you need any support, you can self-refer or you can talk to them if you have concerns about children in another family.