Spring Term 2
Our topic this term is 'Into the Garden.....'
Check out our topic web for this terms learning as well as a copy of the story we will be sharing. Why not have a read of the text with your family over the half term holidays.
URGENT!!
Parents Evening
This week we have parents evening on Monday and Tuesday. There are still places available so if you have not yet had time to make an appointment please pop into the school office as soon as possible to do so.
We look forward to seeing you this week to discuss your child's progress.
Many thanks for your continued support
Mrs Cannell and Mrs Matto
Join us this Friday, 11th November, for our Remembrance Service - Year 2 will be leading the service which will replace the usual class assembly.
We look forward to seeing you there
Class 2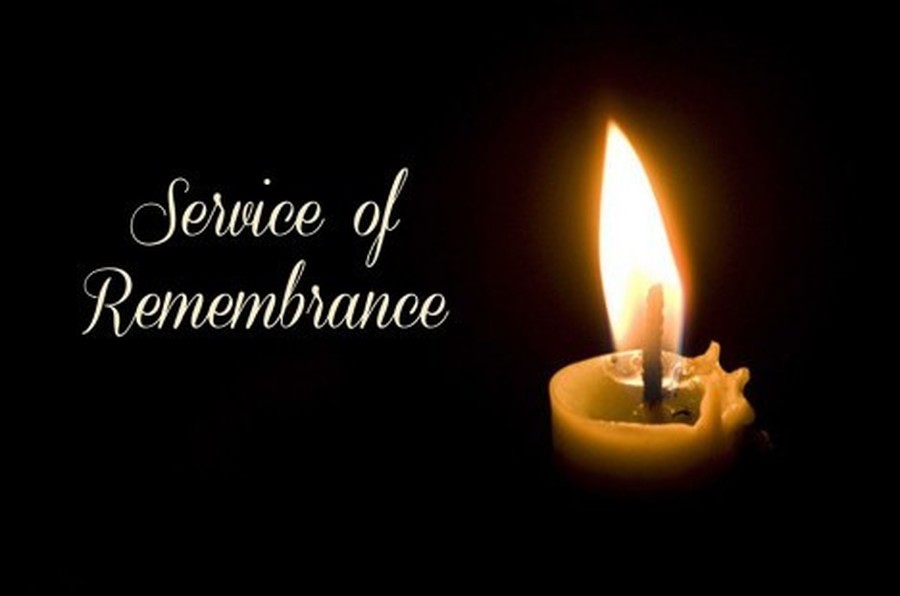 Welcome back!!!
We hope you've all had a fantastic half term break and are well rested ready for a busy term ahead?
This term our topic is 'Remembrance' - See our topic web for more details.
We'll update you over the next few weeks as to what we are up to!

Class 2
Several parents have approached me about the handwriting scheme we use across school to support our children with learning cursive writing.
This is the powerpoint I have developed (it is a combination of a couple of recommended resources) which we have introduced this year.
To best support your child - help them learn the rhymes and then write, write, write! Outside in the mud, in the bath in the bubbles, with a paintbrush and a bucket of water on a wall, on your back with their 'finger pens'... any where! It all helps!!!
If you would like any more information or ideas please let me know.
Happy writing!!
This artwork was inspired psalm 19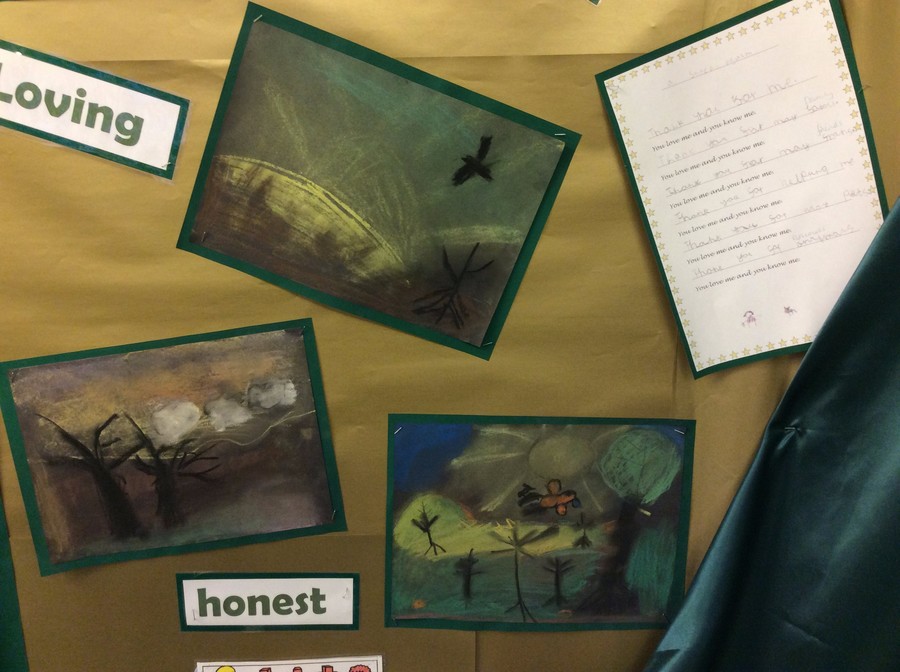 16th October 2016 - URGENT
A reminder to all parents - this week we have Parents Evening on Monday and Tuesday. If you are yet to make an appointment please call into the school office as soon as possible, there is still space available on both days.
Parents Evenings are a great opportunity to speak to us about how your child is progressing and how together we can best support them over the coming year.
We look forward to seeing you there!
13th October 2016
Yesterday we had the opportunity to work with Marsha our Trust chaplain (she's seriously awesome!!) and plan a liturgy for the WHOLE school.
As our topic in RE next week will be Signs and Symbols we decided to use this as a starting point. We shared with the school the Old Testament Scripture of 'Noah's Ark' when God sent a very special sign to Noah to show him he would never send a flood again.
During our liturgy we set everyone a mission- 'To think of a Sign to show others you love and care for them'
How will you achieve this mission?
Class 2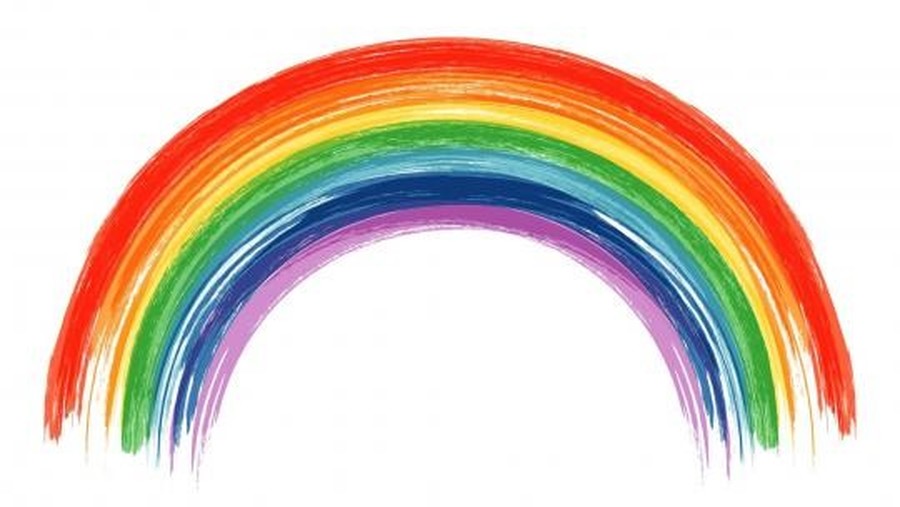 Take a look at some of the Rainbow Poems we wrote recently.
We hope you'll agree they're pretty AWESOME!!
Class 2
As part of our RE topic we created these beautiful Britto inspired pieces of artwork. We think you'll agree they're pretty awesome!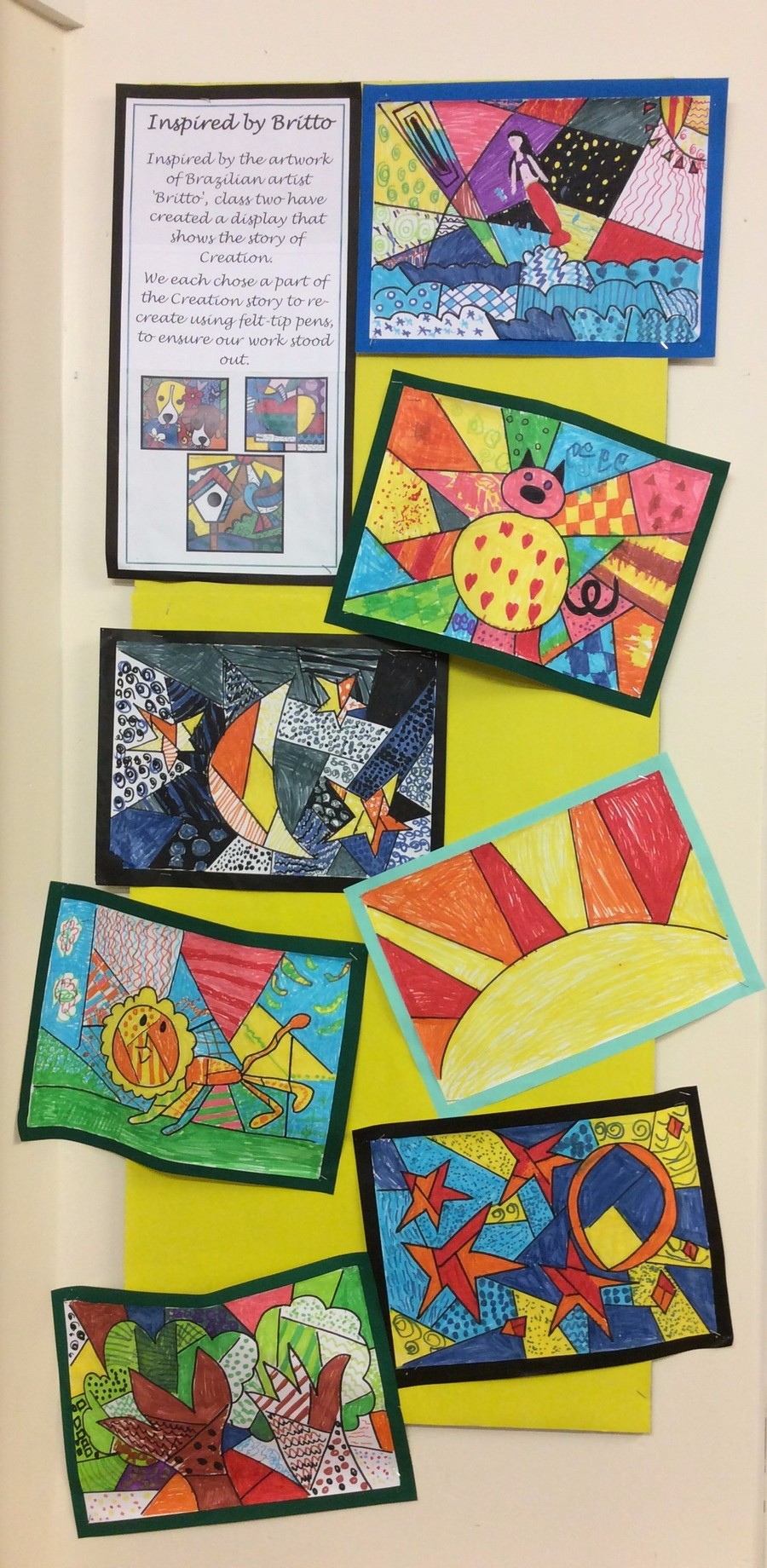 Here's a copy of our Autumn 1 Topic Planner. We have been learning about Our World and all the other Wonderful things in it.
We took our inspiration from our RE topic which is New Beginnings.
We look forward to sharing with you all the work we have been doing in class
Class 2
Welcome to our class 2 home page. We hope you enjoy visiting our page and finding out about what we have been up to!
From
Class 2